Welcome!
The Computational Biology Department's Masters of Science in Automated Science: Biological Experimentation (MSAS) program trains practitioners in the design, implementation, and application of laboratory automation and artificial intelligence in scientific research. Students train with world-class faculty, including those from the top-ranked School of Computer Science. 
Graduates become leaders in the emerging paradigm of Automated Science – the combination of robotic scientific instruments, Machine Learning, and Artificial Intelligence for iteratively building predictive models from experimental data and selecting new experiments to improve them.  Students have opportunities to do research projects with Carnegie Mellon Faculty, to do summer internships with relevant companies, and to do collaborative projects with industrial sponsors.
Our graduates are prepared for rewarding jobs in industry or to pursue their doctoral degrees at top universities.
The deadline for Fall 2023 applications has passed.  Applications for the Fall 2024 admissions will be posted when available. Application instructions can be found here.
Coursework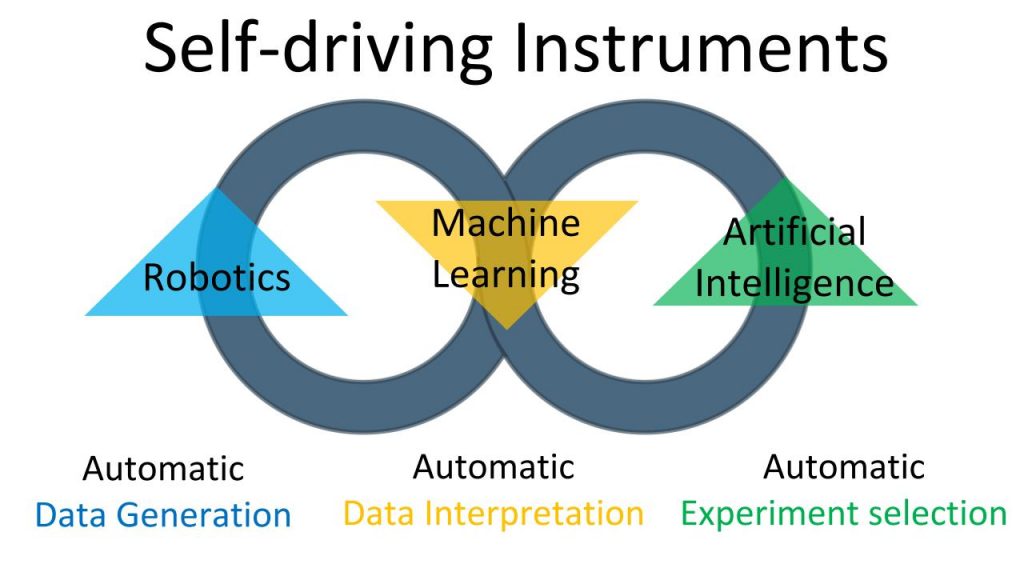 The coursework for the MSAS degree provides training in three areas:
Hands-on training in

 

robotic instruments

 

for performing scientific experiments
The use of

 

Machine Learning

 

and related methods for data analysis and modeling
The use of

 

Artificial intelligence

 

for selecting experiments
Career Paths
We have worked closely with the members of our External Advisory Board to ensure that the MSAS program provides the training sought by industry and non-profit research institutions.  MSAS graduates are prepared for a range of rewarding jobs, or to pursue a Ph.D. in fields such as Biology, Chemistry, Computational Biology, or Biomedical Engineering. To facilitate this, the program provides an Early Admission path into participating Ph.D. programs
Scientific Automation is widely used in the pharmaceutical, biotech, and agricultural industries.  MSAS graduates are qualified to select, configure, customize, and operate the hardware and software necessary to automate essential tasks in scientific research and engineering.  These skills are relevant to positions with titles such as:  Automation Engineer; Platform Engineer; Scientific Computing Engineer; Laboratory Automation Specialist; Lab Manager; Analytical Automation and Informatics Scientist.  Salary estimates for positions like these are in the range of $80K to $150K per year, depending on location and experience.

Life @ CMU and in Pittsburgh